Conferences: Abstracts, Posters, Oral presentations
RawMat 2023 Conference, 28 August – 02 September 2023, Athens, Greecee
Eramet Ideas presented SOLSA and the results of quantitative assessment of the chemical and mineral composition of heavy minerals using the SOLSA combined XRF-XRD analytical solution.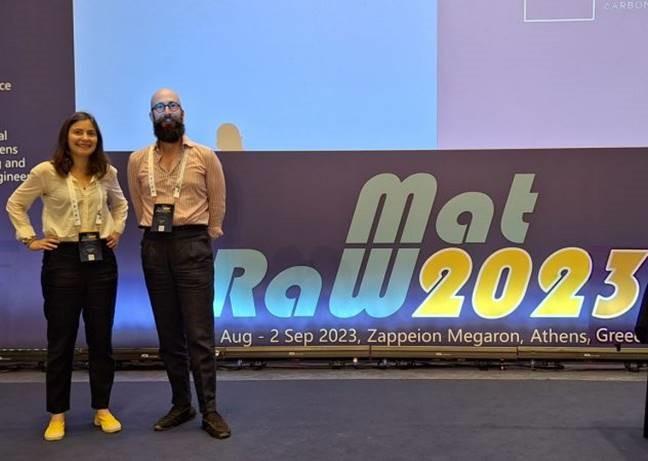 Eramet Ideas present at the RawMat 2023 conference in Athens, Greece, 28 August – 02 September 2023
Herbelin, M.; Delchini, S.; Pillière, H.; Lutterotti, L.; Nicco, M.; Dia, M.; Le Guen, M.; Riegler, T. 
Fast and Cost-Effective Quantitative Assessment of the Chemical and Mineral Composition of Heavy Mineral Sands Ores: Application of the New SOLSA Combined XRF-XRD Analytical Solution to the Grande Cote Operation Ti-Zr Mine
Materials Proceedings 15, no. 1: 41
DOI: https://doi.org/10.3390/materproc2023015041
2016-2020
List of conferences where SOLSA was presented as a result of the work carried out in the H2020-funded project.
In total, 39 papers were presented at international conferences, 5 workshops and 4 dissemination events (booths…) were held, and 3 cluster events were attended with other H2020 and EIT-KIC projects.