The SONIC compact sonic drill and its add-ons represent the start of a new generation of sonic drilling rigs and is a result of over 100 years of soil sampling experience. Development is focussed on obtaining representative drill cores in the most challenging heterogeneous geological circumstances out there, in a perfectly safe, ergonomic and economic manner. And…fully connected!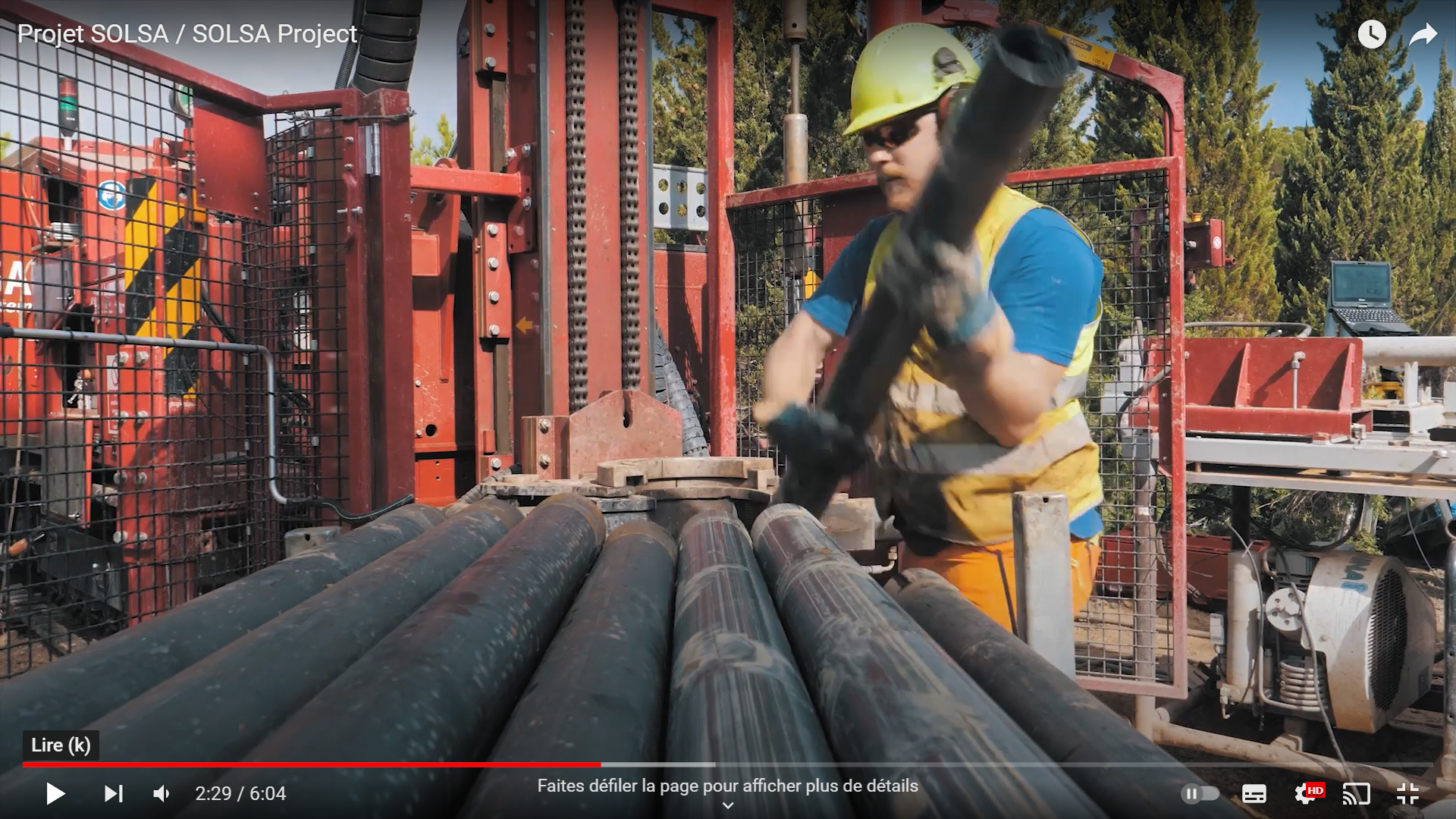 The added value of the SOLSA EXPERT SYSTEM begins with the core! The sonic drill module provides high-quality samples
1. Safety
A fully electronic dual channel safety system is constantly guarding for any person coming too close to hazardous areas around the rig. This system makes physical fencing, which decrease productivity, unnecessary. The remote-controlled rod handling system bans heavy manual rod lifting and makes ergonomic 'Hands Free Operation' possible. This drastically reduces the risks for both sudden and long term injuries.
And of course, all systems are conform the latest environmental and emission norms.
2. Accuracy
A Measurement While Drilling (MWD) system is integrated to keep constant information about machine performance and the response of the system to changes in circumstances and/or settings. This information can be used to find the optimal configuration and settings for optimal representativeness of the drill core sample.
3. Productivity
The compact sonic drill rig makes it possible to work data driven. The MWD system keeps the operator constantly updated about machine performance and the response of the system to changes in circumstances and/or settings. Drilling with optimal settings will favour production, OEE and prevents downtime! The sonic drill rig  is equipped with a data gateway for connectivity with the SOLSA Database. The collected performance data together with engine condition data can therefore be used for remote geotechnical analysis, condition monitoring and predictive maintenance. Since the rig is fully digital operated, it is possible to change settings within a few seconds through one centralised and intuitive touch screen. This is what we call future proof!
All these features, and many more, make the sonic drill rig highly versatile, competitive and above all safe. It can be delivered together with a tooling system that suits your specific needs. The definitive step into the new century.
The SOLSA compact sonic drill rig in action